Bald spots or patchy hair growth can occur for a lot of reasons. One primary cause is Alopecia Areata, an autoimmune disorder where the body attacks its own hair follicles, leading to hair loss.
Other factors include stress, hormonal imbalances, diet, hairstyles like tight braids or weaves, and even medications. These causes often affect women with textured hair because of our unique hair type.
The key to treating hair loss is understanding it and then using an effective hair care routine that promotes growth.
Recognizing the signs of hair loss is the first step towards taking action. In addition to visible bald spots or patchy growth, other signs include sudden hair loss, gradual thinning on the top of the head, or even hair loss on the body. If you're noticing any of these symptoms, it's time to seek a solution.
Can A Bald Spot Grow Back?
Most of the time, hair can grow back from a bald spot. They're usually treatable with medication, surgery or changes to your hair care and styling habits. For consistent care and effective products that will help your hair grow, Hollywood Hair Bar has your back.
Natural And Home Remedies For Bald Spots
While some people may choose clinical treatments to combat bald spots, home remedies can offer a gentler approach. There are also shampoos and other hair care products available that are made to help restore hair growth in bald spots and thinning areas while using natural ingredients. Just remember that what works for one person may not necessarily work for another. It's about finding what suits your hair type and needs best.
Some natural hair regrowth products contain essential oils like peppermint oil, clary sage oil, rosemary oil, and more.
Hollywood Hair Bar's Hair Regrowth Serum
Hollywood Hair Bar's Hair Regrowth Serum is specifically made to stimulate hair growth and fill in bald spots. Its natural ingredients are selected for their potency and their suitability for all hair types and textures, making it perfect for women with textured hair.
Its key ingredients include stinging nettle, saw palmetto, rosemary essential oil and fenugreek powder, all known for their ability to fight hair loss, strengthen the hair, soothe the scalp, and promote hair growth fast. Our clients experienced hair growth from their bald spots in as early as 7-14 days. Read their reviews here.
Hair loss and bald spots can be tough to deal with, but by understanding the root cause and addressing it effectively, you can take control of your hair health journey. With patience, consistent care, and the right products like Hollywood Hair Bar's Hair Regrowth Serum, you can get longer, thicker, and fuller hair.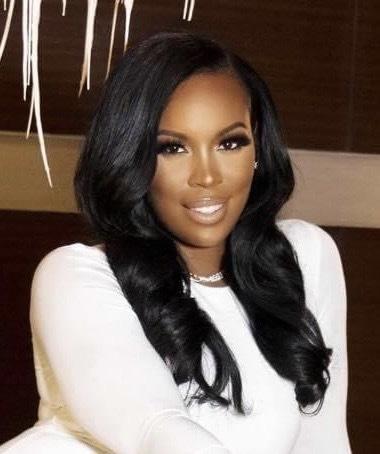 15 years ago my daughter had eczema as a baby and all of her hair fell out.
As a mother, I felt like a failure.
I quickly learned there weren't any natural hair products on the market, and I went on a quest to find the best natural ingredients that help grow hair.
I formulated my hair regrowth serum that is safe for babies, grandmothers and everyone in-between.
It's specifically made for 3-4c hair, and doesn't contain a single harmful chemical.
My daughter is a beautiful 15 year old with a full head of hair now, and since then Hollywood Hair Bar has helped over a million women (and counting) grow their hair.
Now I want to help you too.