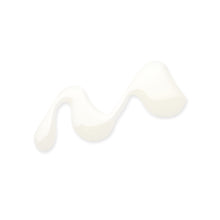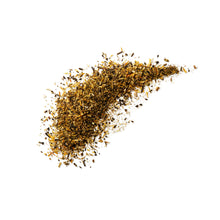 2 Step ReGrowth System Best Friend Kit
Hollywood Hair Bar's - Hair Regrowth Serum was created for people with catastrophic hair loss who were told their hair would never grow back and to give up trying. The women in my family suffer from hair loss (Alopecia, and the aftermath of Lace Fronts, Weaves, and Braids) my grandmother, my aunts and then it happen...
INCLUDES THESE (
1

) ITEMS:

Hair ReGrowth Tea Rinse (Conditioner) You can drink it too!
DESCRIPTION
Hollywood Hair Bar's - Hair Regrowth Serum was created for people with catastrophic hair loss who were told their hair would never grow back and to give up trying. 
The women in my family suffer from hair loss (Alopecia, and the aftermath of Lace Fronts, Weaves, and Braids) my grandmother, my aunts and then it happen to my cousin at age 35.

I knew I had to do something, so after much research and multiple formulations with my manufacture you have Hollywood Hair Bars - Hair Regrowth Serum.

Our Hair Regrowth Serum is made from amazing all natural essential oils, herbs and fruit oils that penetrate the scalp, grow back your edges, fill in your bald spots and grow your hair SUPER FAST!.

Clients give testimonials of hair growth in 3 days, 5 days, 14 days overjoyed because their hair is finally growing after trying countless other products on the market.

Our Hair Serum Grows hair faster and fills in bald spots like nothing you have ever seen.

Instructions:
Always do a patch test 24 hours prior to application.

1. Part hair into 1/4 sections and apply directly to your entire scalp.
(If wearing a protective style place spout between braids or tracks and lightly apply serum.)

2. Massage scalp after application for 1 to 3 minutes.

3. Leave serum in wash hair once a week or every two weeks.
(Use serum every day for best results)

Take before pictures and measure your hair to accurately monitor your progress.
(Re-measure and track results every 7 - 14 days)

Safe for children 2 years old or older

DISCLAIMER: Products contain herbs and essential oils, it you are allergic to these types of items please don't use the products, not liable or responsible for illness or allergic reaction. Please read instruction and always do the 24 hour skin test as stated.
Hollywood Hair Bar - Hair Tea Conditioner
Our Tasty Hair Tea is the Best Hair Tea in the world! We have included the 10 Top Herbs for Hair in our amazing Tea Blend. You can drink this tea and you can also use directly on your hair as a hair tea conditioning rinse.
 You should treat your hair like a cashmere sweater. You're not going to beat it up. You're not going to overheat it with a blow dryer, you're not going to scorch it with an iron. You're not going to use caustic chemicals on it. You should be remembering it is a fiber. Have Great looking Hair with our Herbal Tea Blend.
Consume 1 Cup Per Day Or Apply Directly To Your Hair Deep Conditioning Application:
Let tea cool down to room temperature after brewing. Pour tea into a plastic squeeze bottle with Yorker cap or a spray bottle and topically apply tea to hair. Leave conditioning tea rinse on hair for 3-5 minutes for regular conditioning and 30 minutes for deep conditioning. Rinse Hair and Style 
Recommendation: Keep Refrigerated For Freshness.
FDA Statement: These statements have not been evaluated by the Food and Drug Administration. Our products are not intended to diagnose, treat, cure, or prevent any disease. for educational purposes only. Consult your physician before using any herbal products. All matters regarding health require medical supervision. Neither the author nor the publisher shall be liable for any loss, injury, or damage allegedly arising from any information or suggestion on this page.

All Sales Are Finale No Refunds Because Of The Nature Of The Products
INGREDIENTS + BENEFITS
Hair Regrowth Serum Ingredients:
*COCONUT OIL - seals in moisture improve circulation nutrient rich antifungal

*CARROT OIL - acts as a sunscreen makes hair lustrous promotes hair growth

*AMLA - strengthens hair at the root stops breakage improve scalp health

*TEA TREE OIL - stimulates growth reduces dandruff anti-fungal

*CASTOR OIL - rapid increase of hair growth seals split in thickens the hair repairs damage and much more!!!!
*ADDITIONAL INGREDIENTS - Bhringraj, Stinging Nettle, Peppermint, Mustard seed, Sesame oil, Basil, ArgonAloe, Garlic seed, Onion seed, Almond oil, Pygeum, Biotin, Chili oil, Olive oil, Ginkgo Biloba, Black Tea, Neem, Aritha, Calendula, Chamomile, Dandelion, Ginseng, Fenugreek, Ginger Root, Gotu Kola, Hibiscus, Lavender, Lemongrass, Saw Palmetto, Coconut oil, Castor oil, Grape seed oil, Horsetail, Tea Tree, Rosemary, Sage, Tyme, and TulsaStop Covering The Problem And Fix It!!!
Hair Tea Ingredients:
*JASMINE - Helps Maintain Frizzy Hair, and a natural conditioner. Jasmine has antimicrobial properties that make it a great to keep your scalp free from infections.
*THYME LEAF - Stimulates Hair Growth, Delivery of nutrients to the hair follicles is vital for hair growth. Treatment of Hair Thinning, If you are experiencing hair thinning or hair loss, the thyme essential herb is a perfect remedy. Treatment for Dandruff
*NETTLE LEAF - Treats Hair Loss Problems. Using Nettle Leaf is one of the oldest treatments for combating hair loss. Helps In Hair Re-Growth. Not only does Nettle Leaf help in combating hair loss, but it also helps in hair re-growth. It also treats Dandruff.
*CATNIP LEAF - Catnip is an amazing deep conditioning agent. Just braid your hair and soak it in a catnip tea infusion. Alternatively, you can use it as a conditioning agent after shampooing your hair. It also acts as a leave in conditioner, keeping your hair moisturized and conditioned. It leaves the tresses visibly soft and smoothRosemary. It also helps greatly with Dandruff.
*MARIGOLD - Dandruff is one of the major causes of hair loss. Another cause is damaged scalp. This herb can heal both these conditions, giving your hair a chance to grow stronger. Its regenerative properties help the hair follicles grow abundantly, giving you a thicker mane. This Herb is often used to hydrate the scalp and get rid of Dandruff. With regular application, you can say goodbye to dandruff infested hair.
*HORSETAIL - Horsetail contains the mineral silica or silicon, which works to strengthen your hair. ... Horsetail also contains selenium, a mineral that is essential for the proper growth of your hair, as it helps your body process iodine, which regulates hair growth as well.
*ROSEMARY - When you are suffering from hairloss, growing your hair or keeping it long may seem a difficult task. Rosemary can counter hair loss by stimulating blood circulation in the scalp, which, in turn, promotes hair growth. The oil from the herb helps clean the hair follicles by unclogging them.
* SAGE - Sage is also said to be highly beneficial in alopecia and thinning hair. The natural oils in sage streghthen the roots and stimulate healthy hair growth. Due to the anti-inflammatory, astringents and antimicrobial properties of sage, its useful in treating scalp conditions like alopecia, dandruff, eczema and dermatitis.
*CHAMOMILE - A Camomile tea hair rinse will help fight dandruff, sooth scalp irritation and nourish your hair, it can also add beautiful shine and golden glow to otherwise dull looking locks. ... You should also avoid chamomile tea if you are pregnant, as it can act as a uterine stimulant.
+ ST40 with 9% Alpha Amino Acids - Amino acids play many different roles in the human body, but one of their most important is in the hair growth process. Amino acids are an essential component in the production of keratin, which is the primary building block in hair strands. Hair keratin contains sixteen of the various amino acids. In addition to this, amino acids aid in the creation of red blood cells in the body. This production of red blood cells aids in the delivery of oxygen and nutrients to hair follicles on the scalp, which improves hair health and stimulates healthy hair growth. To have healthy hair and a healthy hair growth process, it is vital that you are getting all of the required amino acids each day.