How To Use Rosemary Oil For Hair Growth
Rosemary is more than just something we add to food for flavor. The rosemary plant contains carnosic acid, which is known to improve cellular turnover.
Hair experts agree rosemary oil is one of the most effective hair growth oils, because it encourages blood circulation which is important for growing hair.
From scalp treatments to your hair cleansing routine, here's how you can use rosemary oil for hair growth.
Rich in antioxidants, anti-inflammatory, and antimicrobial properties, rosemary oil has been used for centuries for its ability to stimulate the mind, ease pain, and even promote hair growth.
Does Rosemary Oil Prevent Balding?
Studies have shown that rosemary oil can be just as effective as minoxidil, a common hair growth treatment, but without the itchy scalp that comes with it.
Furthermore, it helps in fighting DHT (dihydrotestosterone). This hormone is known to be a major culprit in hair thinning, especially for women in the post-menopausal stage. Not only does rosemary oil promote new hair growth, but it also fights hair loss.
Does Rosemary Oil Improve Hair Growth?
Hair experts agree that rosemary oil is one of the most effective hair growth oils on the market. By enhancing blood circulation to the scalp, it makes sure that the hair follicles are sufficiently nourished. This oil also strengthens existing hair to prevent hair fall.
How To Use Rosemary Oil On Your Hair
Here are some ways to add rosemary oil in your hair care routine:
Direct Scalp Massage: Warm a few drops of rosemary oil between your palms and massage directly onto your scalp. Leave it for at least 30 minutes before shampooing.




Must try: Hollywood Hair Bar's Hair Regrowth Serum grows back edges and fills in bald spots as fast as 7-14 days.




Add Rosemary Oil To Your Shampoo Or Conditioner: You can add a few drops to your regular shampoo or conditioner to enhance their benefits. This herbal-infused shampoo is power-packed with 15 different herbs, extracts, and fruit oils—yes, there's rosemary oil too!




Hot Oil Treatment: Mix rosemary oil with a carrier oil, warm the mixture, and apply it all over your scalp and hair. Wrap your hair with a warm towel and leave it on for about 30 minutes before washing off.
Use A Hair Regrowth Serum With Rosemary Oil
If you want a more potent solution, Hollywood Hair Bar's Hair Regrowth Serum offers the perfect blend. Infused with the power of rosemary oil, this serum goes the extra mile to grow your hair. We combined the natural efficacy of rosemary oil with fresh and natural ingredients like coconut oil, hemp, carrot oil, amla, tea tree oil, and castor oil, so you can grow your hair super fast.
Using rosemary oil for hair growth is not just a trend. It's a tried-and-tested natural solution, and our clients at Hollywood Hair Bar have given testimonials of hair growth in 3 days, 5 days, and 14 days after trying countless other products on the market.
The healthy hair that you desire is yours with Hollywood Hair Bar's Hair Regrowth Serum.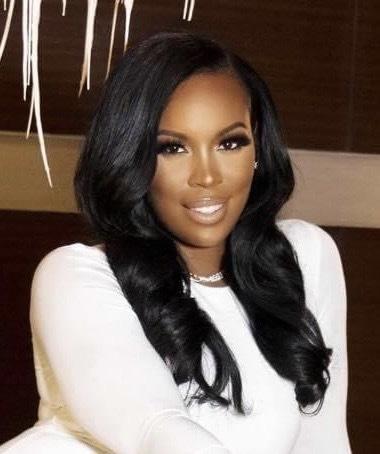 15 years ago my daughter had eczema as a baby and all of her hair fell out.
As a mother, I felt like a failure.
I quickly learned there weren't any natural hair products on the market, and I went on a quest to find the best natural ingredients that help grow hair.
I formulated my hair regrowth serum that is safe for babies, grandmothers and everyone in-between.
It's specifically made for 3-4c hair, and doesn't contain a single harmful chemical.
My daughter is a beautiful 15 year old with a full head of hair now, and since then Hollywood Hair Bar has helped over a million women (and counting) grow their hair.
Now I want to help you too.