How Collagen Affects The Hair
For those of us in the beauty industry, collagen is nothing short of a superstar. It's the most abundant protein in our bodies, predominantly found in our skin, bones, muscles, and tendons. Think of collagen as the scaffolding that holds our body together. 
But beyond its structural role, collagen has been making waves in the world of hair care, specifically for those looking to nurture and grow their textured hair.
Collagen's Role in Hair Health
The hair follicle is a very complex system, with various proteins playing essential roles in the growth and health of hair. One of these is collagen, and it forms the matrix around which the hair follicle grows. This means that without the necessary levels of collagen, hair growth could slow down.
Furthermore, for women with textured hair, maintaining hair strength and elasticity is crucial. When collagen levels decrease due to age or other factors, this can impact the strength and elasticity of the hair shaft, making it more prone to breakage.
External Factors Affecting Collagen Production
As we age, our body's natural collagen production decreases. External factors like UV radiation from excessive sun exposure, smoking, and a poor diet can also further deplete our collagen reserves. As a result, these can affect our hair's health and its ability to grow.
Do Collagen Supplements Help Hair Grow?
Choosing the Right Collagen for Textured Hair
For those who want to use collagen for hair growth, the source and type of collagen matter. Hydrolyzed collagen, or collagen peptides, are more easily absorbed by the body and could be beneficial for hair growth. It's crucial to choose a reputable brand, and when possible, look for marine-based collagen as it's believed to have superior bioavailability.
Does Collagen Help Hair Growth: A Personal Take
Having been in the beauty industry for quite some time, I've seen and tried numerous remedies, treatments, and supplements. Collagen certainly stands out. While the scientific community continues to dig deeper into its potential benefits for textured hair growth, many women have reported positive results.
But let's be clear – collagen alone may not be a silver bullet. It should be seen as a part of a holistic approach to hair care. Ensuring a balanced diet, protecting your hair from harmful UV rays, and using quality hair care products specifically designed for textured hair are needed.
A Complementary Solution for Hair Growth
While understanding the complexities of collagen and hair can seem overwhelming, there's a simpler path for those looking to boost their hair growth journey. Alongside your collagen journey, you can try a serum made with all-natural ingredients. Hollywood Hair Bar's Hair Regrowth Serum has been a favorite for women with textured hair, helping them achieve the length and strength they've always desired.
With collagen's potential benefits for textured hair growth, it has rightfully earned its place in the beauty spotlight. While research is ongoing, stories from real people and preliminary studies are promising, but as with any hair care treatment, it's essential to approach it holistically.
Combining the benefits of collagen with specialized hair care products, like Hollywood Hair Bar's Hair Regrowth Serum could just be the recipe for the lush, strong, textured hair of your dreams.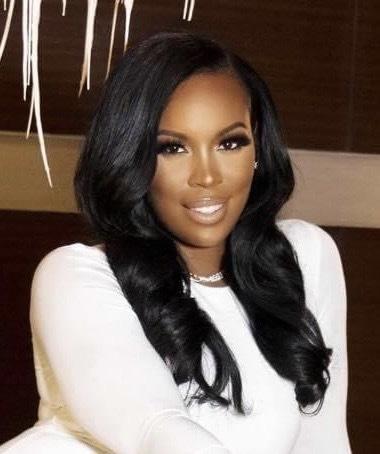 15 years ago my daughter had eczema as a baby and all of her hair fell out.
As a mother, I felt like a failure.
I quickly learned there weren't any natural hair products on the market, and I went on a quest to find the best natural ingredients that help grow hair.
I formulated my hair regrowth serum that is safe for babies, grandmothers and everyone in-between.
It's specifically made for 3-4c hair, and doesn't contain a single harmful chemical.
My daughter is a beautiful 15 year old with a full head of hair now, and since then Hollywood Hair Bar has helped over a million women (and counting) grow their hair.
Now I want to help you too.