How To Regrow Hair On Bald Spots Fast
Bald spots may cause worry and stress for some of us. I'm here to tell you that there are reliable solutions available that can help regrow hair. There are natural and medical treatments available, but the first thing to do is identify the cause of bald spots.
It's only natural to be distressed when we notice bald patches on our scalp. Balding spots can be a result of various factors such as stress, hormone imbalances, or underlying health conditions like alopecia areata. But in many cases, the hair can regrow with appropriate treatment and care.
How To Get Rid Of Bald Spots Naturally
According to Healthline, naturally growing the hair includes improving circulation in the scalp or promoting hair follicle health, and restoring hair quality. Using rosemary oil and massaging your scalp can help promote thicker hair growth. Other options can be peppermint oil, aloe vera, and amla.
Hollywood Hair Bar's Hair Regrowth Serum
Why Hollywood Hair Bar's Hair Regrowth Serum Works
Unlike many chemical-based products on the market, our serum embraces the power of nature. It contains essential oils and herbs that are proven to stimulate hair growth. They work by nourishing the scalp, promoting blood circulation, and making sure the hair follicles are healthy. Here's a list of the ingredients and their benefits.
Testimonials And Proven Results
But don't just take our word for it. We have stories from our satisfied customers who have experienced incredible results. Women who were previously frustrated with their bald spots are now overjoyed with their fuller and thicker hair. That's the kind of transformation we love to see, and it's why we're so passionate about our Hair Regrowth Serum.
Dealing with bald spots can be distressing. However, with the right products and care, you can expect to have longer, thicker, and fuller hair. With Hollywood Hair Bar's Hair Regrowth Serum, you're choosing a natural, proven solution that can help regrow your hair as early as 7-14 days. Get your bottle today and start your journey to grow back your edges, fill in your bald spots, and grow your hair SUPER FAST!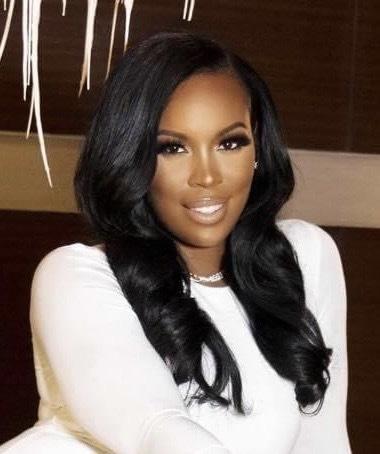 15 years ago my daughter had eczema as a baby and all of her hair fell out.
As a mother, I felt like a failure.
I quickly learned there weren't any natural hair products on the market, and I went on a quest to find the best natural ingredients that help grow hair.
I formulated my hair regrowth serum that is safe for babies, grandmothers and everyone in-between.
It's specifically made for 3-4c hair, and doesn't contain a single harmful chemical.
My daughter is a beautiful 15 year old with a full head of hair now, and since then Hollywood Hair Bar has helped over a million women (and counting) grow their hair.
Now I want to help you too.