Signs Of Hair Loss: How To Stop Balding
Most people lose about 100 strands of hair a day. It's nothing to worry about because they're replaced with new strands, so most of us won't notice a difference. But if fewer or no strands grow back and you start noticing thinning areas, you might be experiencing hair loss.
If you're here, chances are, you're searching for ways to stop balding. Hair loss isn't just about finding stray hairs on your pillow or in the shower drain. It's about recognizing changes in your hair's volume and growth patterns. Here are some key signs:
Thinning hair or a receding hairline

Noticeable patches of baldness

Hair breakage, causing short, stubby hairs
Hair loss can be triggered by a variety of factors:
Genetics: This is usually characterized by general thinness at the top of the scalp in women and a receding hairline and bald spot at the crown for men.

Hormonal changes: Pregnancy, menopause, or conditions like Polycystic Ovarian Syndrome (PCOS) can result in hair loss.

Stress: Both physical and emotional stress can lead to temporary hair loss.

Nutritional deficiencies: Lack of nutrients like iron and vitamin D can affect hair health.

Certain medical conditions and treatments: Conditions like thyroid disorders or scalp infections can cause hair loss. Chemotherapy can also result in temporary or permanent hair loss.
Have A Nourishing Hair Care Routine
Consistent care is important for maintaining hair health, with your hair care routine having regular cleansing, conditioning, and protective styling. Keep your hair moisturized and reduce the use of heat styling tools. Embrace natural hair treatments, like Hollywood Hair Bar's Hair Regrowth Serum to nourish your scalp and strands.
Hollywood Hair Bar's Hair Regrowth Serum
Hollywood Hair Bar's Hair Regrowth Serum is a powerful solution that is made from 100% natural ingredients, including essential oils like peppermint oil, tea tree oil, rosemary oil, and castor oil. Massaging the serum into your scalp daily will promote blood circulation, stimulate hair follicles, and encourage growth.
Nutritional Support: Hollywood Hair Bar's Hair Care Bear Vitamins
Good hair health starts from within. Biotin is involved in fatty acid synthesis in our body, and this process is important to our hair life cycle to prevent hair loss.
That's why we created these Hair Care Bear Vitamins that are packed with essential nutrients for hair growth, such as Biotin, Vitamin D, and Folic Acid.
Managing your stress levels can help prevent balding. Consider mindfulness exercises, yoga, meditation, or any other activity that helps you relax.
Regular health check-ups can help identify any underlying health conditions that might be causing hair loss. Early detection can lead to effective treatments and can prevent further hair loss.
You can start to prevent hair loss with a nourishing hair care routine and creating healthy lifestyle choices. Stress management and talking with your doctor to diagnose any health conditions that may be contributing to hair loss can also help you develop a treatment plan.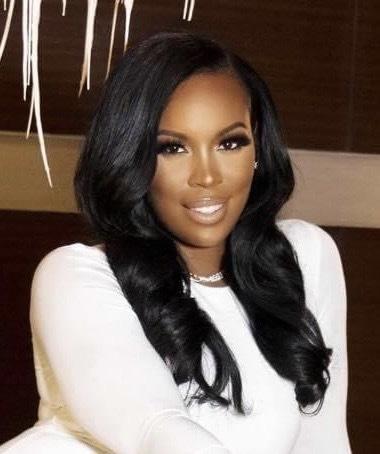 15 years ago my daughter had eczema as a baby and all of her hair fell out.
As a mother, I felt like a failure.
I quickly learned there weren't any natural hair products on the market, and I went on a quest to find the best natural ingredients that help grow hair.
I formulated my hair regrowth serum that is safe for babies, grandmothers and everyone in-between.
It's specifically made for 3-4c hair, and doesn't contain a single harmful chemical.
My daughter is a beautiful 15 year old with a full head of hair now, and since then Hollywood Hair Bar has helped over a million women (and counting) grow their hair.
Now I want to help you too.