Can Hair Grow On Bald Spots?
Bald spots, clinically known as alopecia areata, are characterized by small bald patches on the scalp. Fortunately, there are treatments available to regrow bald spots or increase hair growth in areas with thinning hair. If you have been trying a lot of products that didn't give you results, continue reading to find the solution that will work best for you.
Understanding what causes bald spots can help you find what works best for you especially if you have textured hair.
For women with textured hair, styling is like art, but sometimes this can lead to hair loss and bald spots. Tight hairstyles like ponytails, braids, or cornrows can put a lot of strain on the scalp, causing traction alopecia, a condition that happens because of sustained tension on the hair follicles. This is why it's vital to give your hair a break and choose looser, more comfortable styles that won't pull at your roots.
Alopecia areata is a medical condition characterized by hair falling out in round patches on the scalp. It is an autoimmune disorder where the body's immune system mistakenly targets hair follicles. While the exact reason behind this condition is still unclear, it's known to have a significant impact on women with textured hair.
Stress And Hormonal Imbalances
Our busy lives can sometimes take a toll on our hair. Stress and hormonal imbalances are two significant contributors to hair loss. Fluctuations in hormone levels, especially during pregnancy, menopause, or due to thyroid issues, can lead to bald spots. It's important to have a balanced lifestyle and seek medical advice if you suspect hormonal imbalances to be the culprit behind your hair struggles.
Crash Diets And Vitamin Deficiency
Some choose crash diets to have a slender figure without realizing the adverse effects it can have on their hair. Maintaining a well-balanced diet enriched with all necessary nutrients will help in promoting hair growth and preventing bald spots.
What Makes Hair Grow On Bald Spots?
Now that we've identified the potential causes of bald spots, let's explore the various solutions that can help promote hair growth in these areas.
Nature has blessed us with an abundance of resources that can help promote hair growth. Essential oils like rosemary oil and peppermint oil, are known to stimulate the scalp and encourage hair growth. Adding these oils into your hair care routine can help regrow your bald spots.
Aloe vera is known as a remedy for skin ailments, and a healthy hair solution. Its anti-inflammatory and soothing properties can help nurture the scalp and create an ideal environment for hair growth. Consider adding aloe vera into your hair care regimen to witness a significant improvement in hair health and growth.
Never underestimate the power of a good scalp massage. It not only helps in relaxing but also promotes blood circulation to the scalp, encouraging hair growth in the process.
An Effective Hair Growth Serum
Hollywood Hair Bar's Hair Regrowth Serum is specifically designed for women with textured hair, aiming to grow bald spots fast. Made with natural ingredients that nourish the scalp and promote hair growth, this serum has helped thousands of women struggling with bald spots.
While there are several causes of bald spots from tight hairstyles to vitamin deficiency, there are many ways to regrow hair like taking supplements, having regular scalp massages, and using effective hair growth products. Hollywood Hair Bar's Hair Regrowth Serum has helped a lot of our clients experience results in as early as 7 to 14 days. If you have been looking for a hair growth solution for your bald spots, try our Hair Regrowth Serum today.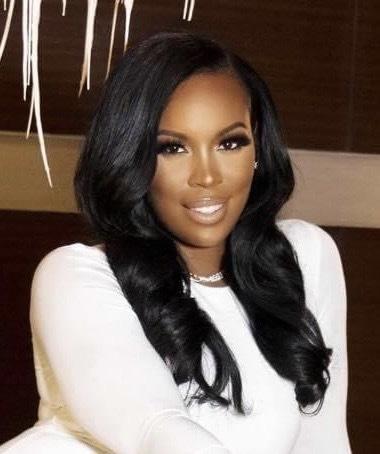 15 years ago my daughter had eczema as a baby and all of her hair fell out.
As a mother, I felt like a failure.
I quickly learned there weren't any natural hair products on the market, and I went on a quest to find the best natural ingredients that help grow hair.
I formulated my hair regrowth serum that is safe for babies, grandmothers and everyone in-between.
It's specifically made for 3-4c hair, and doesn't contain a single harmful chemical.
My daughter is a beautiful 15 year old with a full head of hair now, and since then Hollywood Hair Bar has helped over a million women (and counting) grow their hair.
Now I want to help you too.