Which Vitamins Are Good For Hair Growth?
Are you tired of trying every shampoo, conditioner, and hair mask on the market in an attempt to achieve longer, healthier hair, only to be left with disappointing results? If you're thinking about the potential power of vitamins in boosting your hair growth, continue reading.
Many women with textured hair struggle with slow-growing hair, making it seem impossible to achieve the long, lustrous hair they desire. Dryness, breakage, and lack of length retention are common issues. Despite numerous attempts to combat these problems with various hair care products, the results often fall short of expectations.
Vitamins can do many amazing things for your hair. They can help with cell growth, keep it from graying prematurely, and nourish the follicles that stimulate growth.
The Importance of Vitamins for Hair Growth
Your desire for long, healthy hair may include using topical treatments and products, but it also involves nurturing your hair from the inside out. According to the experts at Cleveland Clinic, the right balance of vitamins and minerals plays an important role in maintaining healthy hair.
When figuring out what vitamins to take for hair growth, start with Biotin, Folic Acid, and Vitamin D. But knowing this, how can you add these into your daily routine easily?
Hollywood Hair Bar's Hair Care Bears Hair Vitamins
This B-Vitamin helps the body convert nutrients into energy and plays an important role in the health of your hair, skin, and nails.
Folic Acid, or Vitamin B9, aids in the production of red blood cells. These cells carry oxygen and nutrients to the scalp and hair follicles, an important process for promoting hair growth.
Research has shown that Vitamin D deficiencies can lead to hair loss conditions. We find these depletions more in people aged 65 and over. By taking Vitamin D, you can prevent your hair from shedding as it can help create new hair follicles - the tiny pores in the scalp where new hair can grow.
The Hair Care Bears Hair Vitamins: All-in-One Solution
There is a delightful way to take these hair-essential vitamins, and it's through Hollywood Hair Bar's Hair Care Bears Hair Vitamins. These bear-shaped gummies are formulated with essential hair-friendly vitamins to support both the strength and shine of your hair and nails.
These hair vitamins also do not contain hormones so it will not affect your facial or body hair.
These aren't just your average gummy vitamins. They are designed specifically for all hair types and genders. These gummies are also cruelty-free, and do not contain gelatin, dairy, and gluten. Plus, they're flavored with natural berries for a delicious taste that will make your daily vitamin intake a treat.
While some hair growth supplements can lead to unwanted side effects, the Hair Care Bears Hair Vitamins are side-effect-free, making them an excellent choice for everyone.
A Testimony to Their Efficacy
As the founder of Hollywood Hair Bar, I am proud to say that these vitamins have helped thousands of women achieve their hair growth goals. But don't just take my word for it – visit our website and read the numerous five-star reviews from satisfied customers who have experienced significant hair growth and improvement in hair health.
The journey towards healthier, longer hair doesn't have to be complicated. It's about understanding the root of the problem and addressing it with the right solution. If you made it to this part of the page, you've already taken the first step in the right direction.
Hollywood Hair Bar's Hair Care Bears Hair Vitamins could be the answer you've been searching for – a solution that not only promises but delivers results. Paired with Hollywood Hair Bar's Hair Regrowth Serum which is made from all-natural essential oils, herbs, and fruit oils, you can start growing back your edges, fill in your bald spots, and grow your hair fast.
Start your hair growth journey with us today, and watch as your hair grows faster, longer, shinier, and thicker.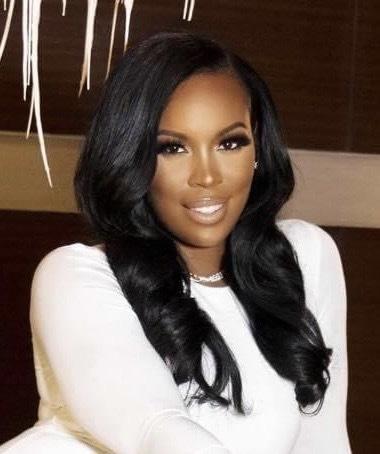 15 years ago my daughter had eczema as a baby and all of her hair fell out.
As a mother, I felt like a failure.
I quickly learned there weren't any natural hair products on the market, and I went on a quest to find the best natural ingredients that help grow hair.
I formulated my hair regrowth serum that is safe for babies, grandmothers and everyone in-between.
It's specifically made for 3-4c hair, and doesn't contain a single harmful chemical.
My daughter is a beautiful 15 year old with a full head of hair now, and since then Hollywood Hair Bar has helped over a million women (and counting) grow their hair.
Now I want to help you too.