How To Get Your Edges To Grow Back
A lot of women search for ways to grow their hair daily, only to be overwhelmed with a lot of products that promise results but often fall short.
I've been there, and I understand the seemingly endless search for a solution.
The good news is, growing your hair back is not impossible. We've discovered a solution that helps you grow your edges back in 7-14 days.
Before diving into remedies, understanding the root causes is crucial.
What Causes Thinning Edges?
Your front hair or edges can be prone to breakage and thinning because of multiple reasons:
Tight Hairstyles: Hairstyles like braids and high buns that pull at the hairline can make your edges lose hair.

Heat Styling: Constantly straightening or curling without protection may weaken your hair follicles.

Genetics: Our genes can influence hair loss and can develop even if we try to prevent it by having a healthy, well-balanced diet.

Hormonal Changes: Factors like pregnancy, menopause, or thyroid disorders can play a role
6 Ways To Grow Your Edges Back
Most hair growth products have chemicals that can further damage the hair and scalp. Furthermore, some might offer a temporary fix, not addressing the root causes of hair thinning.
Regrowing and ensuring a strong and healthy hairline requires a blend of preventative measures and active treatments:
Embrace Gentle Hairstyling: Choose loose, protective styles that reduce tension on your hairline.

Prioritize Scalp Care: A well-nourished scalp is the foundation for hair growth. Regularly massage your scalp to stimulate blood flow.

Nutrition is Key: Consuming a diet rich in vitamins and minerals, especially biotin and vitamin E, can boost hair health. We recommend Hollywood Hair Bar's Hair Care Bears Hair Vitamins. 

Trimming: Sounds counterintuitive, but regular trims can prevent split ends and further breakage.

Avoid Chemicals and Excessive Heat: Natural hair thrives when it's not exposed to harsh treatments. Embrace your natural texture!

Invest in Effective Hair Products: With over 1,000,000 bottles sold, Hollywood Hair Bar's Hair Regrowth Serum is definitely the best one on the market for textured hair, helping over a million of women fill in their bald spots and grow back their edges.
The Best Product To Regrow Your Edges
Navigating through countless hair products can be intimidating. But the search becomes simpler once you're clear about what you're feeding your hair.
Through years of research, testing it on my daughter, and watching her hair grow back in full after 3 months, we've developed our Hair Regrowth Serum that offers a rich blend of the freshest natural ingredients.
This serum isn't just a product; it's a blend of nature's most potent ingredients made specifically for our hair's unique needs.
Coconut Oil: Seals moisture, enriches with nutrients, and enhances circulation.

Hemp: Increases elasticity, strengthens hair, and promotes growth.

Tea Tree Oil: A growth stimulant with anti-dandruff properties.

Amla: Strengthens from the root, prevents breakage.

Carrot Oil: Acts as a sunscreen, makes hair lustrous, promotes hair growth.
With ingredients ranging from castor oil, known for its rapid hair growth properties, to bhringraj, basil, and gingko biloba, our Hair Regrowth Serum grows hair faster and fills in bald spots and edges like nothing you've ever seen.
Real Women. Real Results.
Countless women have tried and experienced the magic, and one of them is Thelma:
"Alopecia is hereditary in my family! I've dealt with this issue for over 15 years. I came across an ad for HHB & decided to give it a try. I've tried everything & nothing worked until I started using this amazing Hair Regrowth Serum! I can finally feel confident and happy with my hair! I'm forever grateful."
Our reviews page is filled with testimonials like this of real women experiencing real results.
Thinning edges, while common, don't have to be a permanent problem.
With the right knowledge and tools like using Hollywood Hair Bar's Hair Regrowth Serum, you can have a healthier hairline and grow your edges in as quickly as 7 days.
So the next time you find yourself worried about your edges, know that there's a nature-inspired solution waiting for you.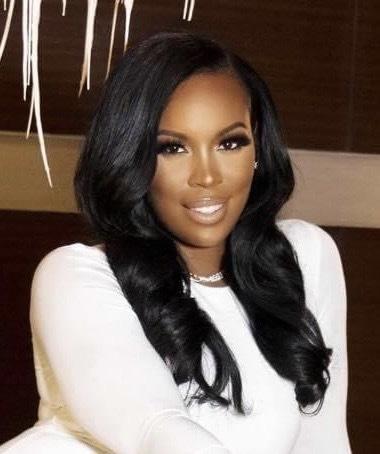 15 years ago my daughter had eczema as a baby and all of her hair fell out.
As a mother, I felt like a failure.
I quickly learned there weren't any natural hair products on the market, and I went on a quest to find the best natural ingredients that help grow hair.
I formulated my hair regrowth serum that is safe for babies, grandmothers and everyone in-between.
It's specifically made for 3-4c hair, and doesn't contain a single harmful chemical.
My daughter is a beautiful 15 year old with a full head of hair now, and since then Hollywood Hair Bar has helped over a million women (and counting) grow their hair.
Now I want to help you too.