Will Castor Oil Make Your Hair Grow Faster?
Castor oil is a known hair care ingredient. It soothes irritation and creates a healthier scalp—an ideal environment for hair to grow. But does it really make your hair grow faster? Let's dive in and find out.
Castor oil is extracted from the seeds of the Ricinus communis plant. It is thick, sticky, and carries a distinctive scent. But what makes it truly stand out is its rich content of ricinoleic acid, a monounsaturated fatty acid that is the driving force behind many of its health and beauty benefits.
This oil also contains omega-6 fatty acids—a type of essential fatty acid that may promote hair growth and reduce inflammation in the hair follicle. This means that castor oil not only helps with hair growth, but it also soothes the scalp, potentially reducing dandruff and other scalp conditions.
Moisturizes dry hair: Castor oil is rich in vitamin E and fatty acids which makes it a natural hair moisturizer. It easily seeps into your hair, resulting in a smoother and softer feel.

Soothes irritated scalp: This oil has anti-inflammatory and anti-microbial properties, making it excellent for managing irritated and dry scalp.

Prevents moisture loss: Using castor oil on your scalp helps protect your hair follicles from external factors leading to breakage and damage. It is a humectant and a hydrator, so it maintains your hair's moisture levels.

Adds shine to hair: Because of its humectant properties, castor oil adds a glossy shine to your hair, especially when applied to your mid-lengths and ends.
An All-Natural Solution: Hollywood Hair Bar's Hair Regrowth Serum
What if you could enjoy the benefits of castor oil combined with other potent natural ingredients, all packed into one convenient product? Hollywood Hair Bar's Hair Regrowth Serum offers just that.
Designed with all-natural essential oils, herbs, and fruit oils that penetrate the scalp, this serum promises to grow back your edges, fill in your bald spots, and grow your hair super fast. And yes, it includes castor oil!
The Hollywood Hair Bar Difference: Castor Oil and More
At Hollywood Hair Bar, we understand that true beauty is rooted in nature. Aside from castor oil, our serum also includes other essential oils and herbs that work together to lock in moisture and soothe irritation, leading to a healthier scalp, and a better environment for hair to grow.
The Verdict: Does Castor Oil Help Hair Growth?
While castor oil won't make your hair grow on its own, because of its hydrating properties, it will leave your scalp and hair moisturized, making it a great environment to encourage hair growth.
If you're looking for a product that combines the benefits of castor oil with other natural ingredients, try Hollywood Hair Bar's Hair Regrowth Serum today.
It's time to wave goodbye to thinning hair, bald spots, and breakages, and say hello to stronger, healthier, and fuller hair. With Hollywood Hair Bar's Hair Regrowth Serum, your journey towards thicker and longer hair is just a few drops away.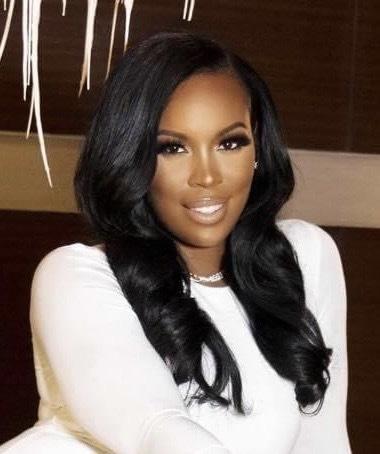 15 years ago my daughter had eczema as a baby and all of her hair fell out.
As a mother, I felt like a failure.
I quickly learned there weren't any natural hair products on the market, and I went on a quest to find the best natural ingredients that help grow hair.
I formulated my hair regrowth serum that is safe for babies, grandmothers and everyone in-between.
It's specifically made for 3-4c hair, and doesn't contain a single harmful chemical.
My daughter is a beautiful 15 year old with a full head of hair now, and since then Hollywood Hair Bar has helped over a million women (and counting) grow their hair.
Now I want to help you too.