Will Your Hair Grow Long In 2 Months? How To Make Your Hair Grow Faster
Medical News Today and Live Science discussed the average hair growth rate, and according to these sources, human hair typically grows at a rate of about half an inch per month.
This can be based on factors like genetics, health, and diet. Ideally, we could potentially see an inch of hair growth in two months. But women with textured hair often face a tougher battle.
The unique structure of African hair, which is typically tightly coiled, leads to slower growth and higher chances of breakage.
Understanding How Your Hair Type Affects Hair Growth
Many of us have invested time, money, and energy into products that promise rapid hair growth, only to be disappointed with the results because they did not address the unique needs of textured hair.
Of all the hair types, coily hair is the slowest to grow. It has a structure that is prone to shrinkage, which can make even the fastest-growing of locks look like they haven't budged. This type of hair is also prone to dryness and breakage because it can be hard to circulate its natural oils. Taking care of this hair type with the right products is very important for encouraging growth.
If you have experienced catastrophic hair loss, been told that your hair will never grow back, and you should give up trying, I'm glad you're still reading, because there's a way to get longer, thicker, and fuller hair.
Hollywood Hair Bar's Hair Regrowth Serum
Hollywood Hair Bar's Hair Regrowth Serum is not just a product. Our serum is packed with double the amount of herbs compared to other hair growth products on the market, making it one of the most powerful all-natural regrowth serums.
Formulated from all-natural essential oils, herbs, and fruit oils, our serum penetrates the scalp to stimulate hair growth. Whether you're looking to grow back your edges, fill in bald spots, or accelerate your overall hair growth, our serum is designed with your needs in mind.
It's possible to grow your hair in two months with our Hair Regrowth Serum, but don't just take my word for it. Our clients have given testimonials of hair growth in as little as 7 days to 14 days, overjoyed because their hair is finally growing after trying many other products on the market.
Grow back your edges, fill in your bald spots, and grow your hair SUPER FAST!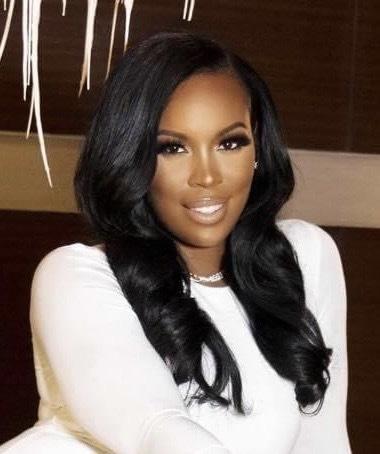 15 years ago my daughter had eczema as a baby and all of her hair fell out.
As a mother, I felt like a failure.
I quickly learned there weren't any natural hair products on the market, and I went on a quest to find the best natural ingredients that help grow hair.
I formulated my hair regrowth serum that is safe for babies, grandmothers and everyone in-between.
It's specifically made for 3-4c hair, and doesn't contain a single harmful chemical.
My daughter is a beautiful 15 year old with a full head of hair now, and since then Hollywood Hair Bar has helped over a million women (and counting) grow their hair.
Now I want to help you too.