Will Putting Coconut Oil On Your Hair Make It Grow?
Coconut oil is one of those all-in-one beauty products that can be found in our homes. It's known for its moisturizing properties and antifungal benefits, which can prevent protein loss and hair damage. When your hair is healthy and free of damage, it's more likely to grow and reach its full potential.
What's more, coconut oil improves scalp health, reducing problems such as dandruff that gets in the way of healthy hair growth. When massaged into the scalp, it can stimulate blood circulation, creating the ideal environment for your hair to grow.
Is Coconut Oil Good For Your Hair Type?
Now, if you're wondering whether you can use coconut oil for your hair type, the answer is yes. Coconut oil can benefit all hair types, especially if you're experiencing dryness, breakage, or hair thinning. However, the key to using the most out of coconut oil for hair growth isn't just about slapping it onto your strands. It's about using it the right way and combining it with other potent ingredients for a total hair care experience.
Hollywood Hair Bar's Hair Regrowth Serum
Use the benefits of coconut oil along with other essential oils for hair growth with our very own Hollywood Hair Bar's Hair Regrowth Serum. This serum is not just about coconut oil; it's formulated with our top ingredients including rosemary essential oil, stinging nettle, saw palmetto, and more helpful hair growth essences that deliver visible results as soon as 7-14 days.
Formulated With Coconut Oil And Other Essential Oils For Hair Growth
Our Hair Regrowth Serum seals in moisture, improves circulation, and provides nutrient-rich conditions for your hair to grow, thanks to one of its ingredients, coconut oil. The serum blends other essential oils known for their hair growth benefits, and this combination makes our serum a game-changer for women with textured hair wanting to increase hair growth, fill in their bald spots and grow their edges.
The Verdict: Does Coconut Oil Help Hair Growth?
Using coconut oil for scalp and hair health are undeniable. To unlock its benefits for hair growth, though, it needs to be combined in a formula with other natural ingredients. The key to maximizing these benefits for your hair growth journey is through a complete hair care approach like using a potent hair growth serum into your routine.
Hollywood Hair Bar's Hair Regrowth Serum was created for people who were told their hair would never grow back. We believe in boosting your hair growth potential, and with our unique blend of coconut oil with other essential oils, we want to make sure your hair receives a nutrient-rich, moisturizing, and stimulating treatment so you can grow back your edges, fill in your bald spots, and grow your hair SUPER FAST!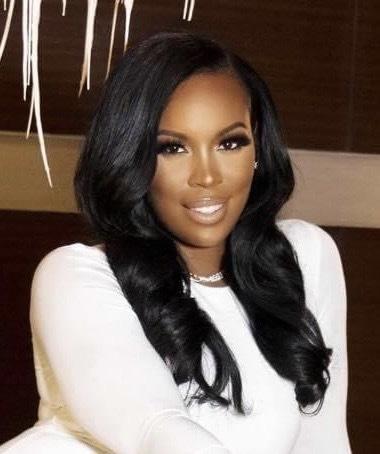 15 years ago my daughter had eczema as a baby and all of her hair fell out.
As a mother, I felt like a failure.
I quickly learned there weren't any natural hair products on the market, and I went on a quest to find the best natural ingredients that help grow hair.
I formulated my hair regrowth serum that is safe for babies, grandmothers and everyone in-between.
It's specifically made for 3-4c hair, and doesn't contain a single harmful chemical.
My daughter is a beautiful 15 year old with a full head of hair now, and since then Hollywood Hair Bar has helped over a million women (and counting) grow their hair.
Now I want to help you too.